9.26.98
Was at the Salinas Air Show today. The A-10 was there... Huhooo!! The A-10 in action... even if I was wet and cold it was well worth it. Anyways, At the Marine Weapons display they have the usual M-60, M-16, AK, RPK but what really interested me was the Minimi. It's not the old model that I read about way back then and Asahi made an airsoft of. This model has a solid stock. I shouldered it and loved it. I doubt if we will see an airsoft anytime soon since FN seem to be protective of their designs but then again that might be just the P90. Anyways, this is the 2nd Minimi contact I had in 2 days. The 1st being the movie Ronin. I want one! It souldered nicely... unloaded. I imagin it'd be much heavier with a 200rd belt. I'll post the picture my friend took of me with it when I get the picture.
At the air show I had alot of time to read the "Arms" magazine I picked up and here's what I found out today.
Marui will be making new product announcement at the 98 Plastic Model Fair on Oct 8 to 10th. I hope it's more nifty new AEGs.
WA is planning to make a 6" formula version of the popular Hi-Cap Limited Master.
It's like the KSC STI Edge but 1 inch longer.
well, that all for today.
---
9.22.98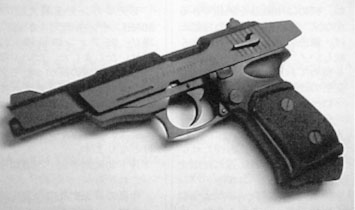 Behold the Federation standard issue pistol from the universe of Gundam. This is another creation from the ghostly Image Workshop debut during JAF CON 98. It's based on a Maruzen gas blowback PPK/S. Forget about owning one of these. Even if you can affort the 120,00 yen (I think it's 120,00 because there is a sign next to the model with 12000 on it. The number may be the price or somethingesle altogether... anyways) there are only 10 guns build for JAF CON. Oh yea... it's functional ie the blowback mech works.
---
9.21.98
Here's the conversion that Bureto Custom Shop did on the Maruzen M1100 Magajin type. Thve replaced the full length stock with a pistol stock. The gas reservour is small but it's still not bad for a shot gun the size of a large pistol.
The price tag for this baby? how about 26,800 Yen.
---
9.20.98
Some news from the "Arms" Magazine and beyond...
Garage Gun Works has finished the FN FAL Airsoft. It uses the gearbox from a Marui AK and magazine from the SIG 550 though it's so reworked that you can hardly tell. It features metal upper and lower receivers, metal bbl, front sight and trigger. It also sports a price tag of 80,000 yen. Their next project is the Swedish K . Again the K will be made of all metal , uses the AK gearbox. The magazine is based on the Marui MPK. The price tag on this baby is estimated around 50,000 Yen. Better start saving now.
---
9.19.98
T'is a good day today. Went to SF Kino and found 5 copies of "Guns" and 2 Copies of "Arms" and here's what I found in this month's "Guns"
Real Gun Articles : 4" Bbl revolvers, New pistol cartridges. The US M240 GPMG, a remote controled sniper unit(basically a BUshmaster AR15 on tripod with romote trigger and camera).

Airsoft Articles : KSC Edge, Marui UZI.

Custom Airsoft : Assorted AEGs by several custom houses.
What really made my day is the Oct issue od "Arms" In this issue is the .45s are back articles. followed by the .45 airsofts. There is a KSC Edge 1911 Vs WA Limited Master. There's an article on a Maruzen M1100 short AKA magajin version that is converted so the gas is stored in a pistol grip making this 3 shot airsoft under 2 feet. I'll get pictures posted as soon as I hook up my scanner. a couple of pages each on the KSC SOCOM pistol, Marui UZI, Marushin Anschultz, Maruzen USP, Y&P Walther P99. I liked this issue so much I bought it. I'll try to read it then I'll post it here.
---
9.12.98
MANAGE to find a copy of September's GUN. Fund in Maruzen's ad that they are planning a gas blowback of the Walther P99. No price yet and the photo was a disassimbled real steel. Garage Gun Work's FN FAL is coming along nicely. Ghost something WorkShop, I believe they are the people who made a copy of the Dunan;s Gong from Apple Seed, is making a Seburo Bobson based on a Maruzen PPK/S.
---
9.11.98

FOUND the web site of Armed Forces in X-ring the otherday. It's in chinese but it has pictures of the gaming scene in HK. I think I've been to their retail store before when they were in Yau Ma Tei. I' think they have moved since last year... or this could be a new shop.
---
9.6.98

I'm trying to put together a map od where the airsoft shops are in HK and I need your help. I need addresses of the shop if you know where they are. Go to HK Map to see a map and describtion of the few shops I frequent.
---
9.4.98

Be careful what you ask for because it may come true. Well... I've been looking for a M60E3 in Electric Air and ...
From TOP. See this and this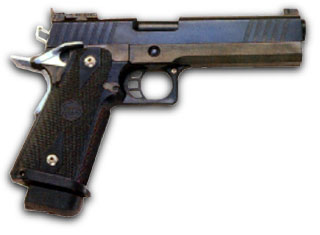 The airsoft of the KSC's STI airsoft at TMC's comming soon section.
---
9.3.98

The fine gents at Head 1950 brings you the Stoner M63A1 Navy so loved by the SEAL teams in Vietnam.
The production is limited to 800 units so order your now for 368,000 yen.
---
.9.2.98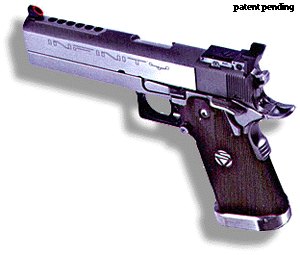 This is what KSC has in mind for their next Gas Blowback airsoft. I thought the WA's Limited Master was cool.
Check this baby out. Oh, this is the real thing BTW so it's not exactly what the airsoft looks like.
Found this interesting messagee at FUN's airsoft message board.
M134 Vulcan Movie Prop Gun

From: vulcan@microwebtech.com

Date: 12 Aug 1998

Time: 19:08:37

Remote Name: 207.172.89.16

I have available the the actual movie prop guns M134 Vulcan Miniguns as used in the movies as props in

Predator, Terminator 2 & X-Files, these have battery operated spinning barreles (battery pack optional)

These are 100% accurate are made of machined aluminum & disassemble as as the real thing.

These are the actual replicas as purchased from the same source as the movie production companies. Finish is black anodized. These are new production and are on limited availability, this is the ultimate replica as seen in the above mentioned movies. These are priced at $2600.00 + shipping. Price subject to change.

Weight is about 25lbs.